Unique Experience and Expertise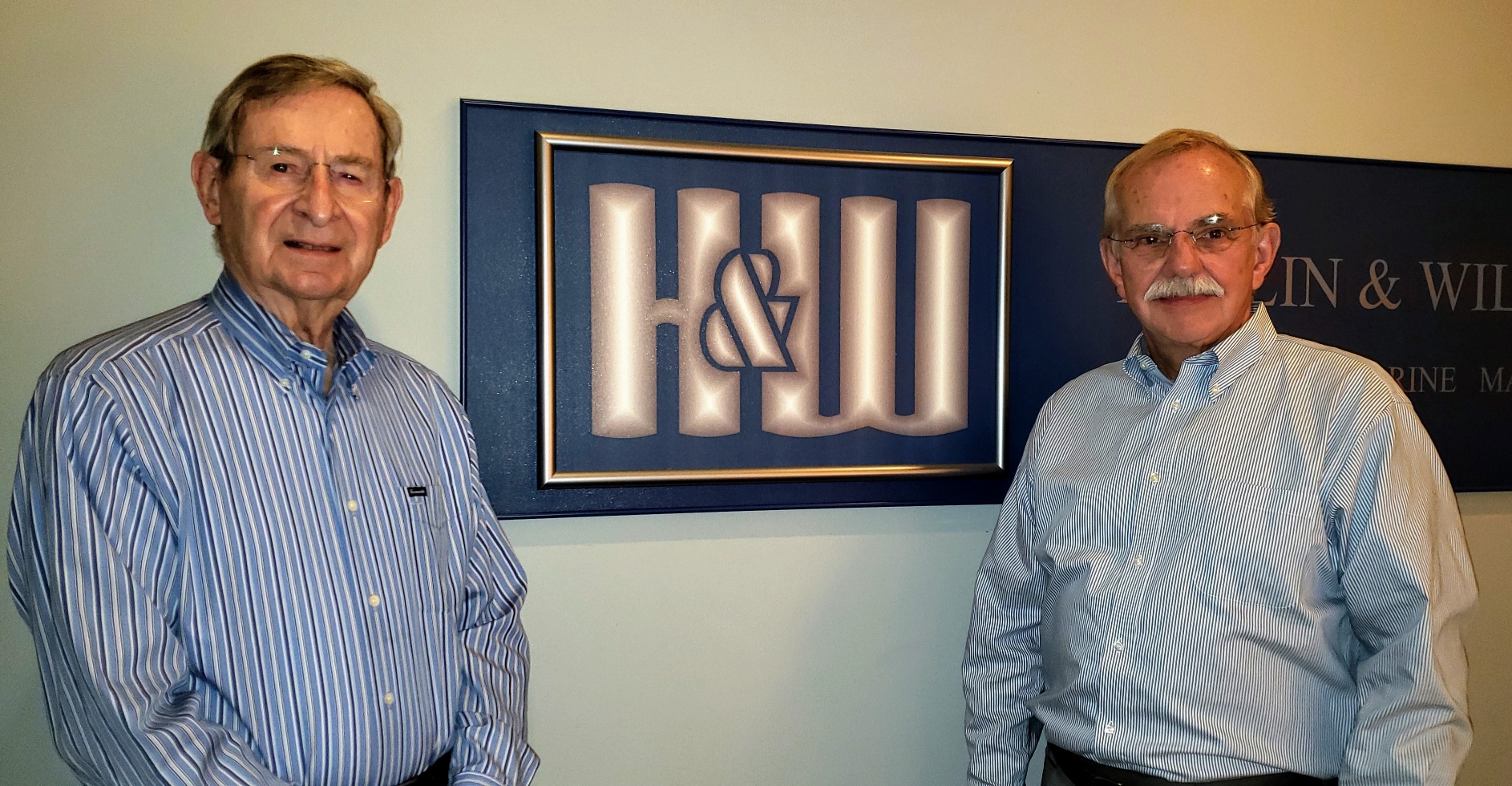 Heflin & Williams (H&ampW) was founded in 1992 by Dan Heflin, Jr. and Paul Williams with the vision of providing to the marketplace the types of expert services normally found only in large corporations.
Experience is drawn from full careers with a major shipbuilder/defense contractor and more than 26 years of operations as a small business serving all facets of the marine industry.
With expertise in ship design, construction, overhaul, repair, and project management; and experience with craft ranging from yachts to commercial ships, to aircraft carriers and submarines, H&ampW offers consulting services to owners, designers, builders, underwriters, and attorneys.
Biographies and contact information for H&W's Principals can be found below:
Dan H. Heflin, Jr., PE
Dan is responsible for overseeing all engineering and technical matters at H&W. His experiences at H&W include analysis of such matters as failure of mechanical systems, failures within ship construction programs, failures of coating systems, corrosion, welding quality process problems, and analysis and correction of yacht propulsion/exhaust system problems. He has overseen development of piping system designs for U.S. Navy minehunters, utilizing the first commercial application of Integraph 3-D product modeling. Dan has provided engineering and technical consulting services to clients ranging from small business start-ups to major defense contractors. Dan also has extensive experience as an expert offering analysis, opinion, and reports/studies related to ships, ship systems, the ship design process for naval and commercial ships, the material control systems associated with naval ship construction, overhaul and repair, and shipyard operations.
Dan retired from Newport News Shipbuilding, the nation's largest shipbuilder and designer of nuclear submarines and aircraft carriers. During a 36-year career in engineering, his experiences ranged from design of mechanical shipboard systems to specification development, testing, product qualification, and first-article testing, to management of a team of more than 1,000 engineers and designers responsible for the design of the U.S. Navy's SSN-688 Class nuclear attack submarine. His other assignments included management of the shipyard's seven branch engineering offices located across the United States.
Education/Registrations
B.S. Industrial Engineering with minor work in Mechanical Engineering, Virginia Polytechnic Institute, 1956
Inducted into Virginia Tech Industrial & Systems Engineering Academy of Distinguished Alumni, 2004
Registered Professional Engineer ‐ Virginia, Certificate No. 4623
Paul S. Williams
paulwilliams@heflin-williams.com
Paul has over fifty years of experience in the marine industry, including 25 years with the largest U.S. shipbuilder and 26 years with H&W, where he is responsible for all financial, contractual, and administrative matters. With a background in both engineering and business management, Paul specializes in analysis and resolution of complex technical and business matters related to ships and yachts.
His H&W experience includes technical and management consulting, project management, skilled trade subcontracting for shipyards, independent cost and schedule analysis of major ship projects, causal analysis and claim development for production or supply contracts, development of business plans for high‐tech start‐up companies, technical and contractual problem resolution for large yacht projects, and expert services.
Prior to forming H&W, a 25‐year career at Newport News Shipbuilding focused on cost engineering, pricing, proposal preparation, negotiation, and contract management for the design, construction, refueling, overhaul, and repair of commercial and naval ships. Customers included oil and chemical companies, owners/operators of liners and cruise ships, and the U.S. Navy. Naval vessels principally included nuclear powered submarines and aircraft carriers.
Positions held at Newport News Shipbuilding included Manager of Cost Engineering, Director of Contracts, and Director of Contract Analysis. Responsibilities included contract formation, negotiation, and administration of all of the company's commercial and naval design, construction, overhaul, and repair contracts. Also, working with outside counsel, additional responsibilities included developing and implementing methodology to analyze, quantify, document, and recover equitable adjustments under major shipbuilding contracts.
Education
M.B.A., College of William & Mary, 1974
B.S.E. Naval Architecture & Marine Engineering, University of Michigan, 1968